HealthCore Clinic began when a group of concerned citizens gathered in the early 1990s to address the disproportionate rates of illnesses affecting individuals in the local community. In 1998, HealthCore Clinic opened its doors as "The Center for Health and Wellness," and the vision of its founders, Arneatha Martin and Walter "Bud" Gates, was born. The focus was on prevention, education, and wellness as well as a vision to promote a healthy community regardless of one's ability to pay.
In 2006, under the pioneering leadership of Beverly White, the Center for Health and Wellness (CHW) became recognized as a Federally Qualified Health Center (FQHC). This awarded the clinic with additional federal funds to carry out its mission of providing access to high-quality primary health care services regardless of the ability to pay. In 2011, a passionate CHW patient and former board member, Teresa Lovelady, became the 3rd President and CEO of CHW. Her innovative and collaborative leadership style allowed the clinic to move closer towards being recognized as a Patient Centered Medical Home (PCMH), and put processes into place that allowed for true integration of mental health services on-site, which occurred in 2013. In 2014, Center for Health and Wellness became "HealthCore Clinic" and continues to provide quality family health care through improved access and a heightened and unrelenting focus on education and prevention.
HealthCore Clinic is an FTCA deemed facility. This health center receives HHS funding and has Federal Public Health Service (PHS) deemed status with respect to certain health or health-related claims, including medical malpractice claims, for itself and its covered individuals.
Este centro de salud es beneficiario de una subvención que forma parte del Programa de Centros de Salud bajo 42 U.S.C. 254b, y es considerado como empleado del Servicio de Salud Pública bajo 42 U.S.C. 233 (g)-(n).
HealthCore Clinic es un establecimiento considerado FTCA. Este centro de salud recebe fondos del HHS y se considera con estatus de Servicio de Salud Pública Federal (PHS) con respecto a ciertos reclamos de salud o relacionados con la salud, incluyendo reclamos de negligencia médica, tanto para HealthCore como para su personal que cuenta con dicha cobertura.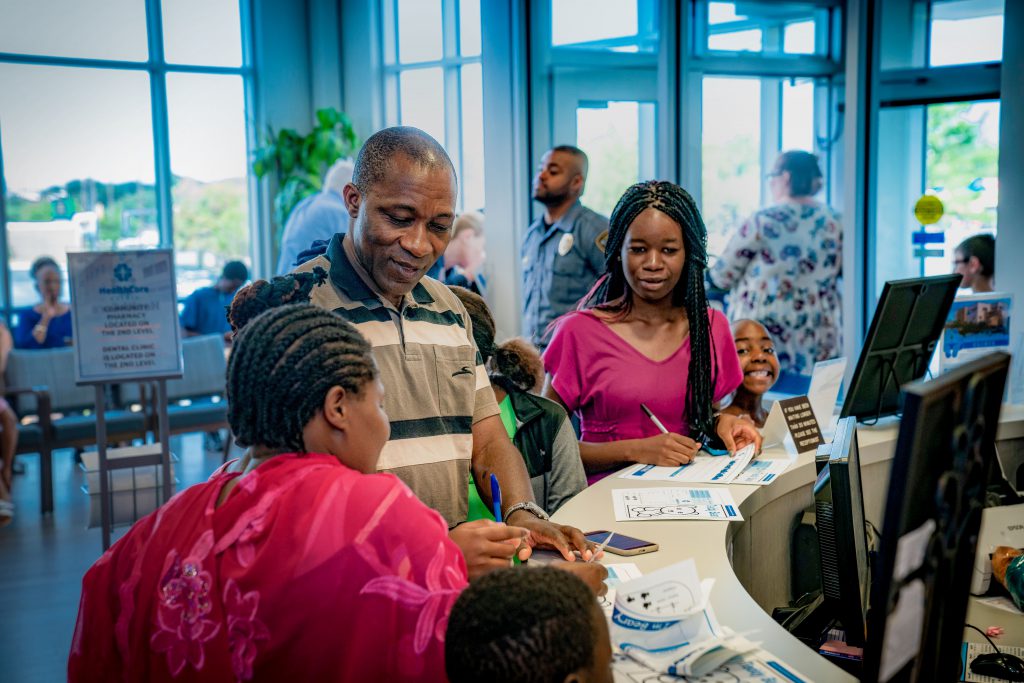 Utilizing the PCMH model of care, patients are more actively engaged in improving their health through a team-based approach. HealthCore Clinic will incorporate responsive preventative services, including research-based initiatives that will allow patients access to premier medical advances. Also, HealthCore Clinic will be a premier medical employer and learning institution for individuals willing to serve the underinsured. In addition, expansion of the existing building in 2016 will allow HealthCore Clinic to provide a comprehensive health center experience for the Wichita community.