HealthCore Community Pharmacy
Call the pharmacy at (316) 768.5922

Conveniently located on the second level of HealthCore Clinic at 2707 E 21st St N, Wichita, KS 67214. Utilizing HealthCore Community Pharmacy saves you time and money while keeping you and your family healthy!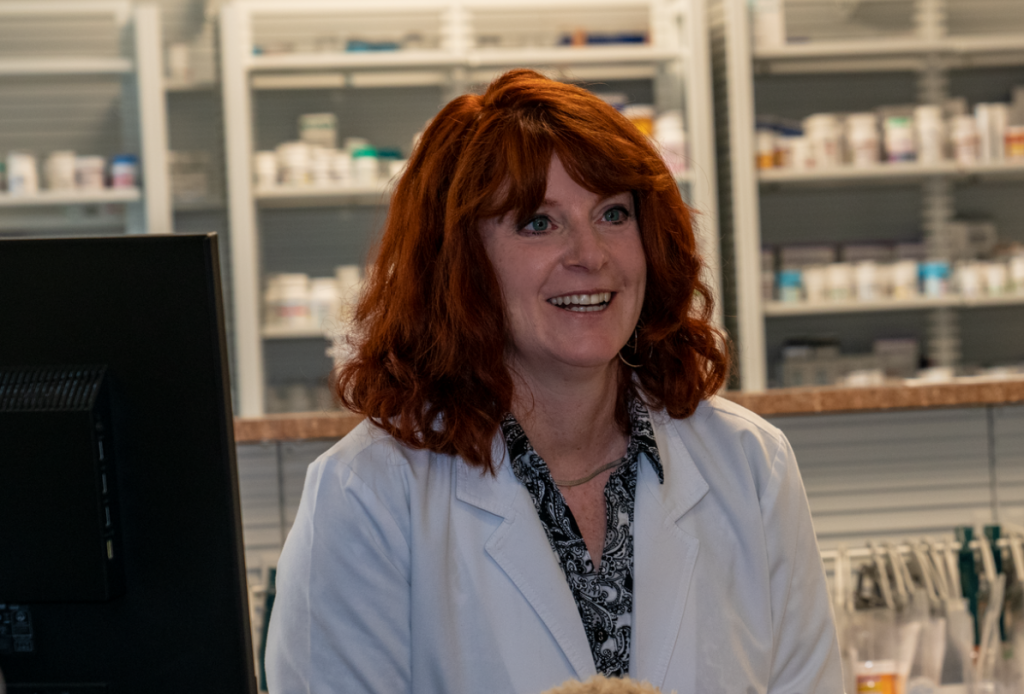 HealthCore Community Pharmacy improves access to affordable medications while removing obstacles that allow patients to lead a healthier lifestyle. As a new service incorporated into the mission, the Clinic has partnered with Cardinal Health to manage the on-site retail pharmacy and 340B Program. The pharmacy is open to the community and is able to fill prescriptions for the general public. Pharmacy staff works in coordination with medical, dental and behavioral health staff to coordinate patients' medication needs. The main perks of HealthCore Community Pharmacy is the direct communication from the provider to the pharmacist; receiving medications immediately after an office visit prior to leaving the Clinic; access to the pharmacist that can coordinate care in real-time with the provider; most insurances are accepted; and discounted medications are available for patients through the 340B discount medication program.
Clinic Pharmacy Perks
Easily visit your doctor, fill your prescription, all under one roof
Our direct access to your provider means immediate access to medications
Discounted medications available for qualifying patients
Your insurance is accepted
Friendly, knowledgeable staff
Open to the public
Pharmacy Hours
Monday: 8 AM – 8 PM
Tuesday: 8 AM – 8 PM
Wednesday: 8 AM – 8 PM
Thursday: 8 AM – 8 PM
Friday: 8 AM – 5 PM
Saturday: 9 AM – 1 PM
Sunday: Closed
340 B Program
Patients of HealthCore Clinic have the opportunity to participate in the 340B Program, which may provide lower-cost medications. Not a patient of HealthCore Clinic? Become a patient today and begin saving at the HealthCore Community Pharmacy. Visit the HealthCore Community Pharmacy for more details, conveniently located on the second level of HealthCore Clinic at 2707 E 21st St N, Wichita, KS 67214.
Call the pharmacy at (316) 768.5922

Other Medication Assistance Programs
Medication Assistance Program:
Application assistance is available to uninsured and under-insured patients for free or low- income medications via the Medication Assistance Program (MAP). Availability and eligibility vary based on each Pharmaceutical company producing each medication via the Pharmaceutical Patient Program (PAP). Not all medications prescribed may be available and income documentation is required along with the application. We charge a minimum annual fee to assist with applications and refill orders.
Medical Service Bureau:
HealthCore Clinic refers to the Medical Service Bureau to assist with the purchase of medications if you meet eligibility criteria. You may contact them at 316.683.7559.
Call the pharmacy at (316) 768.5922